Ubiquity expands open-access fiber footprint in California and Arizona, announces upcoming Omaha deployment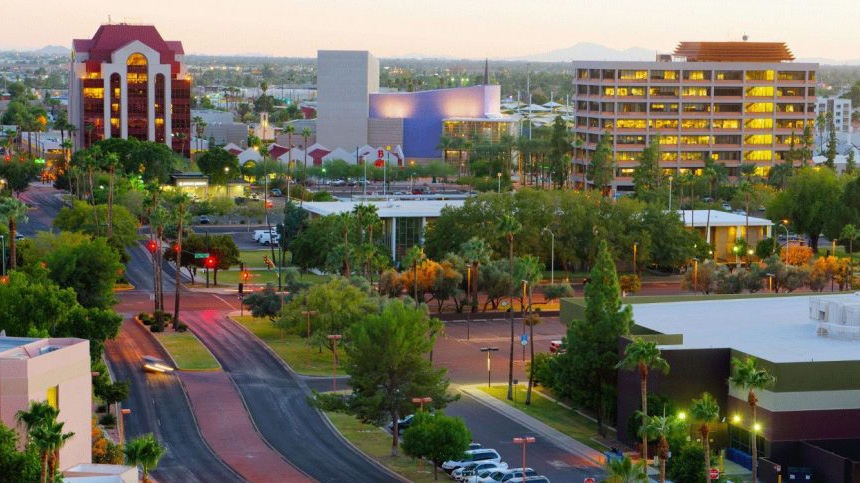 Ubiquity, a digital communications owner, developer, and operator, announced that it has launched additional open-access fiber networks across Carlsbad, CA, and Mesa, AZ. Additionally, the company announced a new footprint in Omaha, NE, and Council Bluffs, IA. This builds upon Ubiquity's current fiber networks in Texas and Southern California.
Ubiquity's open-access fiber optic networks are designed to accommodate all current and future connectivity uses, including long-term relationships with broadband providers, mobile carriers, government entities, utilities, edge computing, and any industries where ubiquitous high-speed connectivity and sustainable infrastructure are critical to success.
"Ubiquity's goal is to invest and develop digital infrastructure that empowers communities for the future," said Ajay Ghanekar, Co-Founder and Co-CEO of Ubiquity. "Fiber technology, paired with the deep experience of the team, allow us to construct networks with more flexibility than ever before."
A trailblazer in the open-access network space, Ubiquity's Mesa, AZ, deployment will be the nation's first scaled deployment with tenants using a combination of both lit and dark fiber to serve residents and businesses. Leveraging the flexibility of fiber along with Ubiquity deployment expertise, tenants on Ubiquity's lit network will utilize a fully managed network connection to customer addresses. Tenants on dark fiber will use Ubiquity infrastructure to bring their own co-located active equipment to support end-user customers. This level of deployment diversification highlights the power of fiber and the uniqueness of Ubiquity networks.
Ubiquity's Last Mile Infrastructure, including Smart Cities and Smart Buildings is enabling a new generation of sustainable communications solutions that foster economic growth and development. Ubiquity's mission focuses on providing customer choice and spurring competition, both essential components of empowering communities for the future. Sustainable Last Mile services will deliver connectivity, compute and storage to the edge of a network to improve performance, cost and security of applications and services.
Ubiquity's Smart Cities initiative embodies a firm commitment to building high-quality fiber networks and complementary sustainable digital infrastructure. Its Smart Buildings platform enables seamless broadband connectivity across all Internet, mobile, IoT and smart devices and focuses on multi-dwelling units (MDUs) and Enterprise campuses that need a partner to construct, design, engineer and integrate sustainable, high-connectivity solutions.
"Ubiquity is committed to bringing high capacity, sustainable digital infrastructure to the last mile. That mission is critically important to the rise of Smart Cities and delivering the benefits and services that these networks facilitate," said Jamie Earp, Co-CEO and Managing Partner at Ubiquity. "These 21st century communities will rely on a tight intersection between communications and data compute systems at the edge, and Ubiquity is uniquely positioned to be a part of this next generation solution."