The evolution of last mile digital connectivity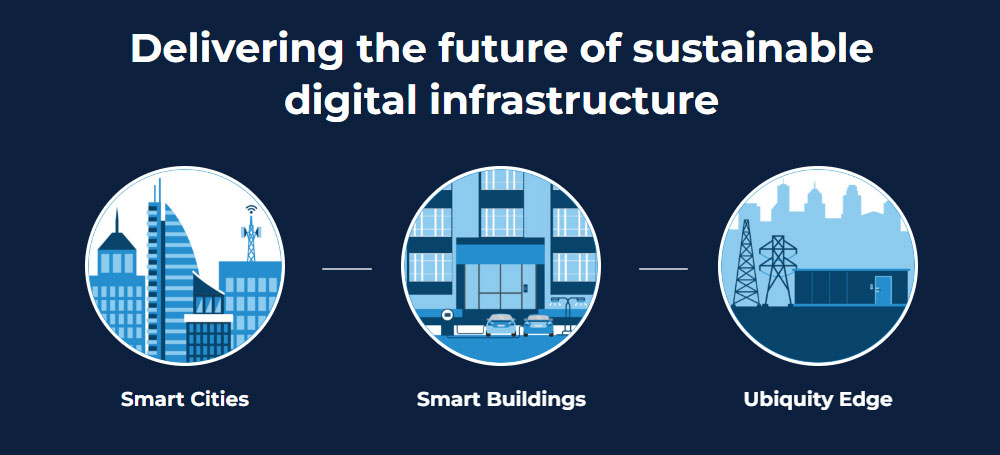 When it comes to connecting customers to the global information economy, most people assume that service providers are hard at work funding and building the 21st century networks necessary to sustain us into the future. But drawing that assumption, that the best solutions and designs for the future of digital infrastructure, networking and compute will come from the large incumbent carriers and cable companies, would be a mistake.
Over the past 3 years, the world of digital connectivity has shifted dramatically. The COVID pandemic alerted everyone, from customers to carriers to technology companies, that high-speed symmetrical broadband was a necessity for all aspects of our daily lives.  Combine that with the end of the era of "cheap money," and the result is an industry now forced to consider alternative solutions when making critical decisions around strategic investments in digital assets and services.
The large telecommunications players are only now showing an appetite to depart from their historic practices of owning their last mile infrastructure, but they are looking for creative structures that enable them to service the maximum number of markets with last-mile fiber connectivity and edge compute. The problem is that, in a world where sticking to the status quo will not serve the needs of a genuinely connected population, the supply of well financed infrastructure partners capable of deploying, owning and managing these types of assets is in short supply. But the industry demand only continues to grow.
Orchestrating these digital infrastructure innovations will create the opportunity for a new generation of investors and developers to build and manage open ecosystems that deliver critical last-mile infrastructure to a much wider range of communities. Companies like Ubiquity are driving these new business models and facilitating changes in how and where digital infrastructure is developed and utilized.
Ubiquity's mission is to invest, develop, and manage critical communications infrastructure in fiber-poor markets throughout the United States, powering the connected last mile by bringing together the most important pieces of the digital ecosystem:  connectivity, compute and power. Ubiquity's unique approach and our decades of experience in the space accelerates the development of digital infrastructure through:
Building multi-tenant, multi-industry open-access fiber networks to create connected Smart Cities for residents, businesses, carriers, utilities, schools and governments, and public data systems.
Expanding that horizontal infrastructure to Smart Building environments, further connecting end users in high-density vertical spaces like MDUs.
Providing built-to-suit Ubiquity Edge data center facilities (pods and/or landing zones) customized to meet the space, power and connectivity needs of data transport, compute and content providers.
Synchronizing a robust ecosystem of ISPs, wireless carriers, utilities, data hyperscalers, and digital innovators to meet the needs of a demanding marketplace.
Hardening digital infrastructure assets/networks with sustainable, alternative energy generation and storage solutions in ways that provide users more robust, consistent power delivery and pricing.
Facilitating robust capital investment, a long-term investor mindset, and flexible 'Infrastructure-as-a-Service' models to match the needs of each customer.
Ubiquity's primary value proposition is our ability to deliver turnkey data connectivity, compute and empowerment solutions for the telecommunications and data hyperscaler industries. As these two industry sectors continue to rapidly converge, their mandates for fast, reliable digital infrastructure solutions will only increase. Ubiquity is well positioned to provide these solutions at the digital last mile, where these industries' priorities continue to migrate as they strive to get closer and closer to their customers at the edge.
Enabling physical infrastructure with digital technologies only extends its value and utility to include the furthering of sustainability and social equity goals of the communities that Ubiquity serves. By designing and managing open-access, multi-tenant networks, we can create Smart Cities. Modernizing residential and commercial properties expands that value to the users of Smart Buildings. And providing a compelling conduit to interconnect these smart infrastructure solutions at the Ubiquity Edge powers the last-mile connectivity goal for which Ubiquity was created.
Learn more at www.UbiquityGP.com