Santa Rita Ranch commemorates launch of Ubiquity Edge Data Center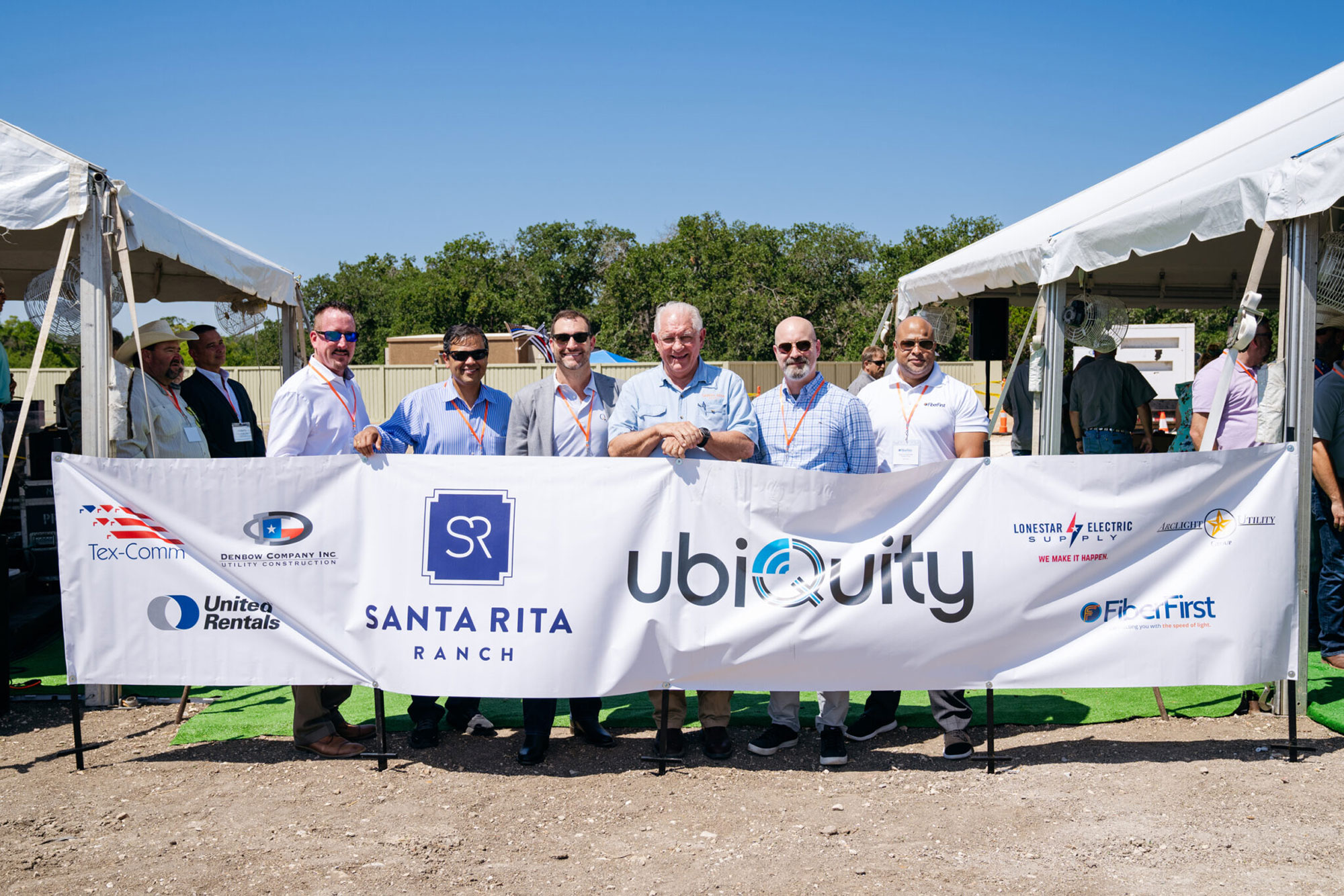 Santa Rita Ranch, one of the fastest growing master-planned communities in Texas, and Ubiquity, a private infrastructure investment firm that develops and manages critical communications infrastructure throughout the United States, marked the launch of Ubiquity's Edge Data Center during a ribbon-cutting event held Tuesday, June 27th. The ribbon cutting, which took place in Santa Rita Ranch's expanding community in Liberty Hill, Texas, kicks off a wave of digital infrastructure improvements aimed at revolutionizing high-speed internet services in the area.
The new edge data center anchors one of the densest fiber optic network deployments in the state with enough capacity to support neighboring communities, enterprises and carrier transport for next 30 years. The facility is also built with sustainability in mind and is equipped with natural gas generators, making it greener than most edge facilities deployed. Providing significant security and redundancy, Ubiquity's deployment is monitored 24/7 by a network operations center and offers a landing point for any requested local storage and compute. The center connects to major data centers in Austin, Houston and Dallas.
Ubiquity provides multi-tenant facilities to the area, allowing maximum use of its deployed fiber assets. FiberFirst, a Texas-based internet service provider, was announced as the initial tenant on Ubiquity's open access network, providing multi-gigabit speeds to residents and businesses across Williamson County.
"Ubiquity remains focused on providing next-generation last-mile connectivity to high-growth communities," said Ubiquity Managing Director Greg Dial. "We have seen how digital infrastructure investment transforms communities and are proud to showcase this continued investment in Santa Rita Ranch and the surrounding area."
"Santa Rita Ranch is excited to be part of this transformational project," said Ed Horne, developer of Santa Rita Ranch. "Here at Santa Rita Ranch, we're all about pushing boundaries and blazing our own trail. Being home to a data center that will bring higher speed internet not only to Santa Rita Ranch, but the entire region certainly follows along the ground-breaking vision we have here."
Ubiquity and FiberFirst are addressing the increasing need for hyper fast connectivity across Central Texas. Together, they will serve the residents and businesses of Santa Rita Ranch with high-speed, multi-gigabit capable internet service.
Find more information about FiberFirst at fiberfirst.com. More information about Santa Rita Ranch — the top-selling community in Austin and a four-time award winner of "Community of the Year" — is available at santaritaranch.com.